---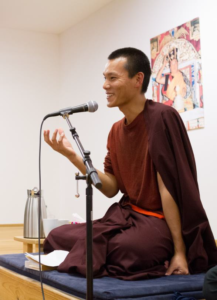 Acharya Tenzing Wangpo in Belgrade, March 7-9, 2020.
---
The teaching that Wangpo will give us is on the subject -The Four Bases of Mindfulness – . The Practice of Contemplation (or as we would say, meditating on) The Four Basics – Body, Feelings,Mind and Phenomena – recommended for people at all levels of the spiritual path. How's the Buddha explained this applies to all practitioners who have become interested in Buddhist path, monks and nuns, even archates, advanced meditators who have already freed themselves from suffering.
Please register by email info@bodhipath.rs to book your place in time !
---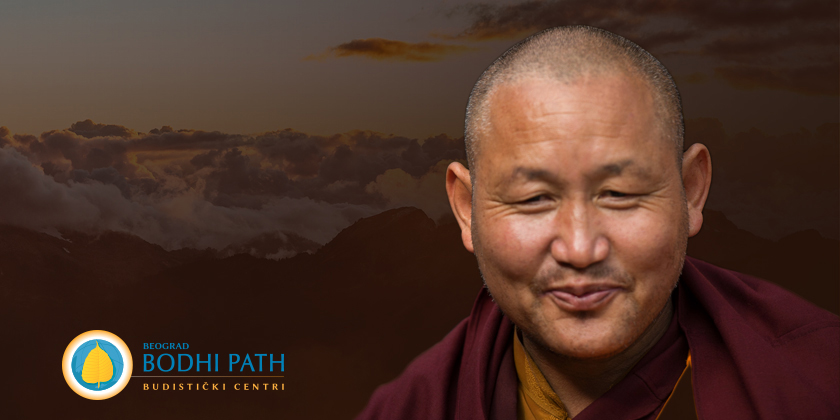 ---
Course: "Primary Cause – Buddha Nature" Khenpo Gyalcen Zangpo, October, 17-23, 2019. (Completed)
---
CATEGORY: LAM RIM
The "Primary Cause – Buddha Nature" Course will be taught by the High Buddhist Scholar Khenpo Gyalcen Zangpo at the Bodhi Path Center in Belgrade from October 17-23, 2019. Buddha nature is the primary cause or"seed" for one to attain Buddhahood. Without that cause, no matter how much effort one made, there would not be […]
&&&&

---
Course : "Five Aggregates"- Belgrade, 23 -26. May 2019.(completed)
---
CATEGORY: ABIDHARMA
Belgrade Bodhi Path hosted Lama Sarkar Dorje who has been teaching about nature and functioning of our Ego, what is this what we call "Me", and what is it, with this "Me"identifies….. This is one of the basic Buddha teachings about Five Scandhas or Aggregates, with whom starts serial of teachings within Bodhi Path Curiculum, […]