Lama Walli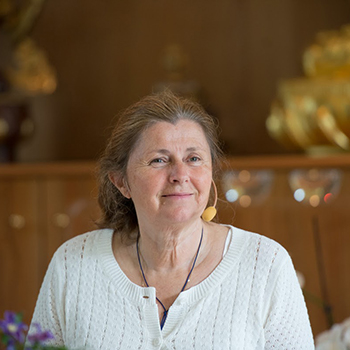 Lama Walli practised in retreat for 16 years, 15 of which under the guidance of the meditation master Gendun Rinpoche. 1986 Rinpoche appointed her as a Lama and since she has been teaching the Dharma.
Gendun Rinpoche inaugurated a retreat place for lay persons in 1996 in the Dordogne, France, and Lama Walli is part of its spiritual guidance. She is guiding students in their development during shorter or longer periods of retreat as well as during the traditional 3-year retreat.
Lama Walli is travelling and teaching regularly in European centers of the Karma Kagyu lineage, which are working under the guidance of Thaye Dorje, HH the 17th Gyalwa Karmapa.
Source – https://bodhipath.eu/